BY DELANEY NOE
It's Valentine's Day, a day to celebrate love. (Insert groan or "yay!" here.) It doesn't matter if you're in a relationship, single, or it's complicated. Books are always a good idea (though chocolate is, too).
Here are some books to emotionally invest yourself in this Valentine's Day:
Harry Potter and the Prisoner of Azkaban by J.K. Rowling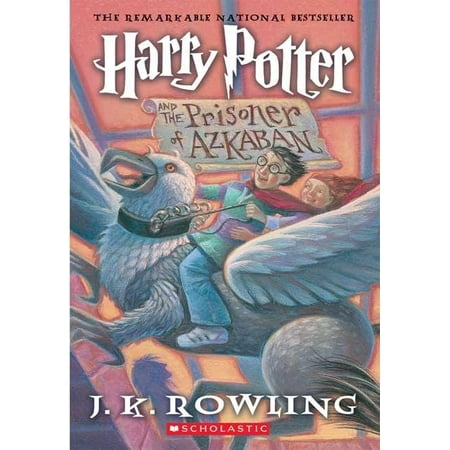 If you didn't read these books when you were a child (or you did), there is never a good time to not read these books. Get ready to start an adventure with Harry, Ron, and Hermione at Hogwarts School of Witchcraft and Wizardry. If you are just starting, don't start with Prisoner of Azkaban, as it is the third one, but it is my personal favorite. By the end you of these books, you'll understand what Hufflepuff actually is.
Pride and Prejudice by Jane Austen
Peak Romance. Mr. Darcy, AKA the original fictional boyfriend. Also, he's relatable in that I, too, die inside when I'm in public.
Like Water for Chocolate by Laura Esquivel
This is magical realism mixed with romance, food, and a crazy mother. You might have one of these things in your life (most likely food), and if you're lucky, you have two out of three. Each food dish described connects to a different part of Tita de la Garza's life and her romantic troubles.
Daisy Jones and the Six by Taylor Jenkins Reid
This book tells of the story of a fictional band in the 1970s. Told in interview format, the story draws you in with the band members' accounts leading up to their final concert and how the band fell apart. Once I picked up this book, I couldn't put it down.
The Dinner List by Rebecca Serle
You can have dinner with five people dead or alive. Who do you pick? Sabrina spends the evening of her birthday with her best friend, an old college professor, her father, her ex-boyfriend (Tobias), and Audrey Hepburn. The story alternates between the dinner and her relationship with Tobias. It's a story of love, loss, and moving on. I cried once I reached the end and was also left with a feeling of hopefulness.
The Unhoneymooners by Christiana Lauren
When the entire wedding party gets food poisoned, Olive gets the opportunity to go on her sister's honeymoon in Maui. However, there is a catch. She has to go with the groom's brother, Ethan, whom she has hated since their first meeting. For the trip, they must fake being newlyweds, and Olive realizes that being fake married to Ethan isn't so bad. This book is funny, charming, and heartfelt. You'll wish you had this romance.
There are plenty of books out there to get emotionally invested in. Just visit a bookstore or a library; you'll be able to find anything. If you want, you can even take your significant other or your friends to help find the right book for you.
Remember that this Valentine's Day, you aren't alone, and that there are plenty of books in the bookstore.