BY MADDIE SCHMIDT
Right now in our world, there is a lot of chaos and uncertainty. We know it will soon pass, but for the time being, how do we entertain ourselves while stuck in quarantine? Well, for many, we read books.
When you have read all the books on your shelf that you have been meaning to read for months or maybe years (which will now happen quite quickly, most likely), there are several websites that offer cheap used books and that will put your money toward a good cause. With many physical libraries and bookstores closed, I have compiled a list of my favorite sites to order some new books to dig into:

Better World Books: This company does a cool thing called "Book For Book: Every time you purchase a book from BetterWorldBooks.com, we donate a book to someone in need." Used books range in price from $2-$6 on average, but BWB also sells new books at regular prices. Another fun thing about Better World Books is that you'll get an email "from the books" you order, thanking you for picking them.
2. Half Price Books: HPB is a family-owned business, even though it has gotten large and well-known since its inception in 1972. Through their "Million Book Donation Project," HPB has donated books to organizations like daycares, schools, and nonprofits. In addition to their usually-less-than-half-price books, they also sell many "rare finds" and collectible books.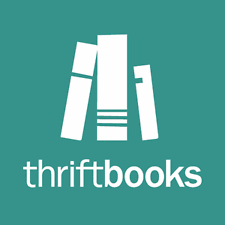 3. Thrift Books: Thrift Books sells really reasonable donated books. Their statement says they believe reading is empowering, educating, critical, and a welcomed escape. That's why they have rescued old books, to "shape another mind, share another story, and teach a bit of wisdom." That's something I can support.
4. Small Press Distribution: *shameless plug* Although SPD sells only new books, this is where you will find unique literature published by indie presses (including New Rivers Press!). Plus, who doesn't love the feeling of a brand-new book in their hands? The website allows you to search by publisher, which makes it easy to find all of NRP's books in one place. You can click here to order our just-published literary nonfiction book, Survivor's Guilt: Essays on Race and American Identity.